Applying the powerful marketing strategy with the help of the right marketing materials can be the secret weapon to the success of your business. Find out how these 5 print marketing materials can help boost your marketing success.
Following the transition of most of the advertisement into the digital platform, printed marketing may sound lame. So, the issue now, digital media or printed media?
You may think of the possibility to direct all the marketing efforts into the digital media platform. However, most of the marketing materials statistics lean in favor of the print media like newspaper, direct mail, catalogs and etc.
One of the statistics by MarketingSherpa, over 82% of the respondents preferred the print ads as the advertising channel that they trust more when making a purchase decision. Digital advertising such as online pop-ups may seem fancy, but the consumer return rates are low.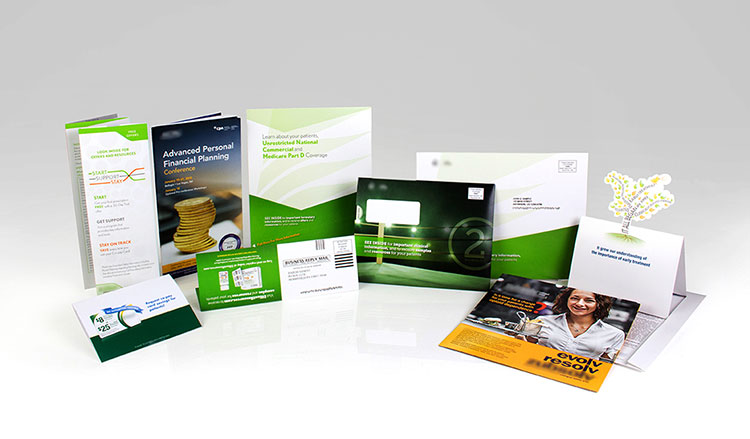 But why?
Print advertising has been utilized for a long period of time. Most people, especially the older generation are more familiar with having a hardcopy of the information in their hand.
In a neuroscience study by Millward Brown, it is found that "The tangible aspect of direct mail leaves "a deeper footprint in the brain."
The high-quality printing with a mix of good fonts, colors and designs will provide satisfying and trustworthy advertising for both you and your clients.
Here, the 5 print marketing materials are shortlisted. Let's find out more on each of them.
Brochure
Brochures are small booklets that contain pictures and information about a product or service. Ever walk around a trade show and ended up with a bag full of brochures? Ever find a random piece of brochure inside your handbag? Yes, that's common. It's almost impossible for you to end up without any brochures.
When you provide a brochure to your customer it's like you providing a revision book for them to study when needed. Even if you're at a bustling trade show and only have a few moments to communicate with potential partners or consumer, a brochure can allow for you to have a more in-depth conversation with them through prints.
The main power source of the brochure is the design. Design works like an in-game cheat code that helps you take full control of your marketing play. The choice of illustrations, typographies, colors, and pictures that are attractive and suits your business identity is the way to go!
Without hesitation, brochures can serve the needs of your business and consumer. Who knows, it might boost your business performance to a greater scale than ever.
Catalogs
If you're to promote a business with numerous range of products, it is more preferable for you to use catalogs as your print marketing materials. Clients tend to keep catalogs for a longer period before actually dispose it.
On the other hand, you must feel it's easier to direct the customer to your website. But the links can easily go missing if they forgot to bookmark the pages. You got to say adieu to your sales once the customer forgot the links.
The quality of the catalogs should be prioritized. Play with various types of colors and materials to ensure the quality and makes your catalogs look high-end.
Business Cards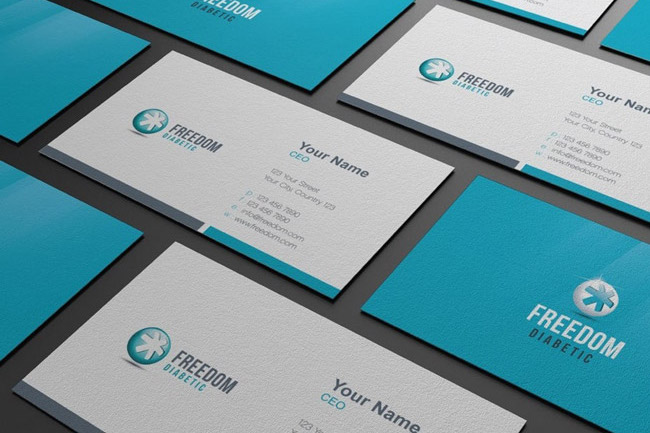 Introducing yourself using business card shows your undeniable charisma and professionalism. Networking can be easily done by providing business cards to your prospects. You can indirectly further your communication to your prospects' acquaintances too without much effort.
One Heart Prints' business card serves as a promotional tool for business or company division. The card is also very useful for customers to have the dealer information for future purchases.
An influential design with the befitting combinations of images and colors helps to ensure your marketing is potent enough to tackle your customers. Let your business card, simple and informative, yet a pleasure to eyes.
Banner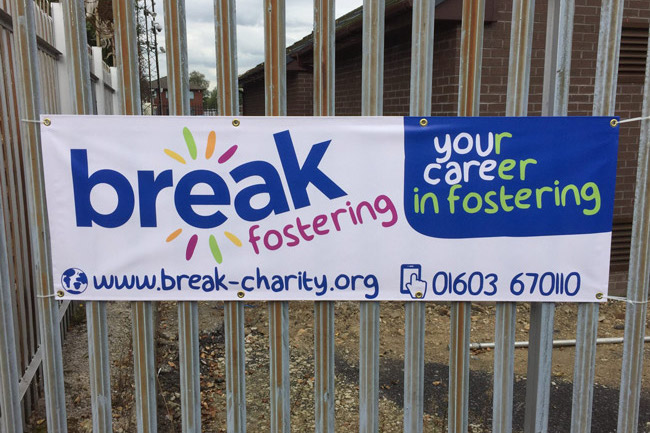 It is rather a classic choice of marketing materials. When you were young, you must have come across a wooden board that shows the name of the store and trademark. Very simple but impactful.
Signage or banner normally consists of design and logo that justify the business identity. The materials used also shows the artistic side of the owner or the business itself.
Nowadays, businesses often will come out with the flashiest banner to be used as their attraction. Their uniqueness in banner design become the source of their charm to appeal to customers.
An excellent work of graphic design with a creative choice of colors, photos and logos is all you need to make it work. You can print your banner with One Heart Print in just 1 day.
Direct Mail
Direct mail is a marketing in which businesses or company will send letters, postcards or other promotional materials. Normally, the direct mail will be sent by using the information from the company databases. It can be your past, current or possible new customers.
Effortlessly update the clients on the latest promotions and products straight through their mailbox. It acts as a reminder of your business to your clients.
Supply the mail with important information and interactive images that can pique the receivers' interest.
Conclusion
Print creates a different dynamic of marketing when compared to digital content. Print marketing is not old-school or left behind. It's still an incredibly useful marketing for brands and businesses.
With eye-catching presence, interesting formats and high-quality materials, you can ensure that your print is up for view, not down to the rubbish bin!
The key to impactful print marketing is an awesome graphic design. Spend some quality time to design your ideas before passing them off to your graphic designer.
Be prepared with a good design of print marketing materials to gain attention from your prospects. Be creative and A good design is equal to a good first impression. Your business is looked upon pleasantly based on the first impression.
Regardless of which option you choose, you are one step closer to success. Now, you are fully armed with information on the print marketing materials. Only left to work it out and pave your way up. Wish you luck.